25 Aug
by Ankit Rana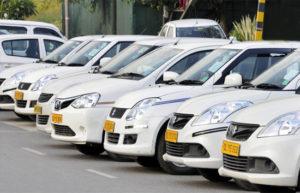 Plan An Amazing Road Trip With The Taxi Service In Haridwar For Kedarnath
Are you planning to make your trip from Haridwar to Kedarnath by cab? Then make sure you get the best taxi service in Haridwar! Hire it Haridwar Car Service and explore some of the major tourist attractions on your way.
The best benefit that you get when you opt for car traveling is you get to explore the beauty and enjoy it, all throughout. Haridwar and Kedarnath, both are amazingly beautiful locations in India. You can book your cab and explore some amazing tourist attractions while enjoying a wonderful trip between the locations. It also gives you a great time to bond with your family and friends, something that you generally have not much time to think about in your everyday life.
Leave behind the stress of your everyday life and enjoy a perfect opportunity to be wooed by the beauty of nature. Keeping all this in mind, the Haridwar to Kedarnath trip via road is very reasonable when it is taken from a reliable agency.
How long does the journey take from Haridwar to Kedarnath?
The journey from Haridwar to Kedarnath is a long 239Kms, which takes around 5.20 hours to cover. The taxi service in Haridwar is pretty frequent and readily available throughout the year. Both the destinations being extremely popular among the tourists, the flow of people remains high across the year, which has enhanced and popularised the road trip.
What car should you consider for your trip from Haridwar to Kedarnath?
There are various factors which determine the choice of your car for the trip. Some of the major ones are:
Your budget
Number of People You are Travelling with
Is comfort your first choice or not?
Travelling solo/couple
Executive or business trip requirement
With the most reliable and trustworthy taxi service provider in the region, Haridwar Car Service, it is easy for you to choose the car that you need, according to your requirement and preferences. They provide you with an extremely large choice of fleets that offers a complete solution to your transportation needs.
Indica, Indigo and Swift Dzire are available for a comfortable ride of 4 people, Bolero/Max/Sumo, can easily carry 8-9 people, Raino, Tavera, Innova, Innova Crista, and Ertiga are capable of carrying around 6-9 people. These cars are suitable if the number of travelers in your group is limited.
However, if you are travelling in a large group, you need not be worried about the taxi services in Haridwar too. There are varied fleet options for your requirements. Tempo Traveler (AC Pushback) can carry 12 passengers, Tempo Traveler- 14 passengers, Luxury bus (2X2 pushback) 27 passengers, Luxury Bus (Non-Pushback) 24, 28 and 35 passengers, and Luxury bus (3X2 pushback) 41 passengers. All these options are available with Haridwar Car Service to help you experience a brilliant road trip with your group at an economical rate. Your satisfaction is their utmost desire and they cater to meet your needs, hence are also known for providing their tailor-made services.
Contact now and start planning your trip!
Follow us –