20 Apr
by Ankit Rana
Chardham Yatra is a sacred pilgrimage tour in India that includes visiting four Hindu shrines in Uttarakhand. The four shrines are Yamunotri, Gangotri, Kedarnath, and Badrinath, and they are located in remote areas of the Himalayas. While there are several ways to travel to Chardham, renting a car is one of the most convenient options.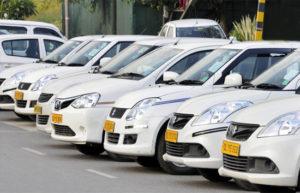 Car rental service
Dada Boudir Tour & Travels Car rental service for Chardham Yatra is widely available in famous, and they offer several benefits to travellers. Firstly, renting a car allows you to have a more flexible itinerary. You can choose when to leave, where to stop, and for how long, without having to follow a rigid schedule. This is especially important for Chardham Yatra, as the journey can be long and tiring, and having the freedom to make stops along the way can help you break up the journey and rest as needed.
Secondly, car rental services provide drivers who are familiar with the roads and the local terrain. This can be especially important when travelling in the Himalayan region, as the roads can be narrow, steep, winding, and require a skilled driver. A local driver will know the best routes and shortcuts to avoid traffic and will ensure your safety throughout the journey.
Best Car rental service for Chardham Yatra
Finally, renting a car allows you to travel in comfort and style. The cars are available for rent are well-maintained and equipped with modern amenities, such as air conditioning, comfortable seats, and entertainment systems. This can make the journey more enjoyable and less stressful, especially for those who are travelling with family or elderly members.
In conclusion, the car rental service for Chardham Yatra with Dada Boudir Tour & Travels is a convenient, flexible, and comfortable option for travellers. It allows you to have more control over your itinerary, ensures your safety, and makes the journey more enjoyable. With several car rental services available with us, it is easy to find a reliable and affordable option that suits your needs.