19 Dec
by Ankit Rana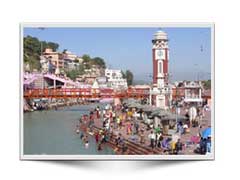 We do not just offer a car but a complete solution, tailor-made to all your executive/guest transportation needs. The rates are kept at a pocket-friendly and an economical level. Corporate tariff is reasonable and designed for a long lasting relationship. Special coordination and systems are in place for handling large requirements like conferences and delegations. We also design tours specific to our client's travel & tourism requirements.
In order to deliver the extreme level of professionalized & personalized services and also to be the most competitive travel agency, we maintain our own large fleet of vehicles which consists of premium cars of different types, models & heavy coaches with varied seating capacities to suit the individual requirements. We offer trips & also expertise in religious & group tours.
One can choose from our range of Tata Indica, Ambassadors, Toyota Qualis, Tata Sumo, Maruti Omni. Large groups can also choose from our fleet of large and Mini & Mid-Size luxury Coaches.
CAR RENTAL
Ours Cars & Rates
Vehicle
Capacity
Rate (April to June)
Rate (July to March)
INDICA
4 PAX
2900/-
2500/-
INDIGO
4 PAX
3000/-
2800/-
SWIFT DZIRE
4 PAX
3200/-
2900/-
BOLERO/MAX/SUMO
8-9 PAX
3700/-
3000/-
RAINO
6-8 PAX
4000/-
3200/-
TRAVERA
6-9 PAX
4000/-
3200/-
XYLO
6-7 PAX
4000/-
3000/-
INNOVA
6-7 PAX
4700/-
4200/-
ERTIGA
6-7 PAX
4300/-
4000/-
TEMPO TRAVELLER
14 PAX
7300/-
6000/-
TEMPO TRAVELLER(AC Pushback)
12 PAX
7500/-
6500/-
TATA 407 BUS
15-20 PAX
10000/-
9000/-
LUXURY BUS (Non Pushback)
24 PAX, 28 PAX, 35 PAX
14000/-
11500/-
LUXURY BUS (2X2 Pushback)
27 PAX
14000/-
12000/-
LUXURY BUS (3X2 Non Pushback)
41 PAX
15000/-
12500/-
Terms:
Rates are given as per day basis.
A.C. & Music Player are not working in Hill area.
For any clarification/changes please feel free to contact us.
All inter-state taxes, toll taxes, driver allowance & parking etc.
These rates are inclusive of all running expenses only applicable in Uttrakhand.
If there are any changes in Diesel and Petrol rate then there will be an increment in Transport cost.
For more information : Car Rental Haridwar, Haridwar Car Service, Taxi service in Haridwar, Uttarakhand Car Rental, Chardham Yatra Car Rental, Chardham Taxi Booking