27 Nov
by Ankit Rana
Our Taxi service offer you here Budget Car rental for Chardham Yatra 2021 in Uttarakhand. From us you get chardham taxi at the most affordable rate. You hace so many vehicle at various range to choose from and all vehicles are clean and comfortable and good to go state. So if you wish to book budget taxi for chardham yatra we just a call away.
Here is few of our important features –
Book your taxi onlinne at amazingly cheap rate at Chardham yatra in Uttarakhand.
Our drivers are licenced and well trained for driving Uttarakhand roads, your saftey is our duty.
We provide our services at most care and in a most afordable price.
Our drivers are well aware of your privacy and requirements.
Our taxi service available in special Packages designed for yo, so that you clould choose the package that suit your travelling requirements.
You'll find a worthy rate on top class taxi/Cab hire service from us.
Our drivers, who are of well experienced and well-informed. They have very good local and outstation area knowladge.
We have best car rental operators offering the excellence and capable Car Hire service for pilgrimage tours in Uttarakhand.
We offer a spacious range of chardham car rental and char dham taxi services that include bus rental services, tempo travelers and taxi hiring.
Chardham holds vast significance and position in Hindu Mythology. According to the beliefs Shri Adi Shankaracharya first sanctified and worshiped Badrinath about 2500 years ago. The Yatra starts from Haridwar to Yamunotri then Gangotri thereafter Shri Kedarnath dham and finally Shri Badrinath dham. To accomplish tranquility pilgrims complete the Char Dham tour.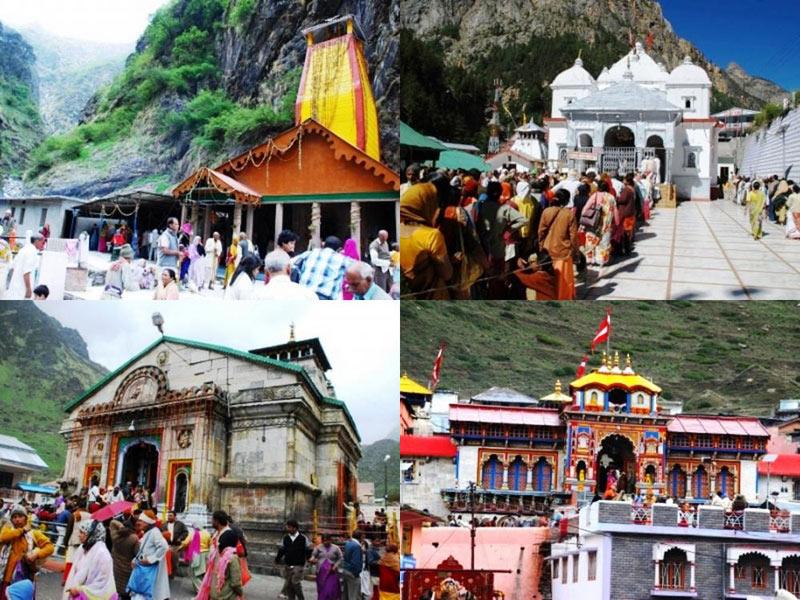 Char Dham
Char Dham Yatra in Uttarakhand, embraces some of the most visited pilgrimages in India. It is also distinguished as the Teerth Yatra (pilgrimage) to four well known Temples of the Hindu Gods that is Yamunotri, Gangotri, Kedarnath and Badrinath. The Char Dham Yatra is treated as a pilgrimage of salvation, thus every year thousands of pilgrims make their way to these divine lands to wash away their sins.
Kedarnath
Kedarnath Temple is a Hindu temple dedicated to Lord Shiva. Located on the Garhwal Himalayan range near the Mandakini River, Kedarnath is located in the state of Uttarakhand, India. Kedarnath is one of the most important Hindu pilgrimages, named after king Kedar who lived during Satya yuga. Kedarnath is only accessible through hiking since ancient time as per hindu beliefs.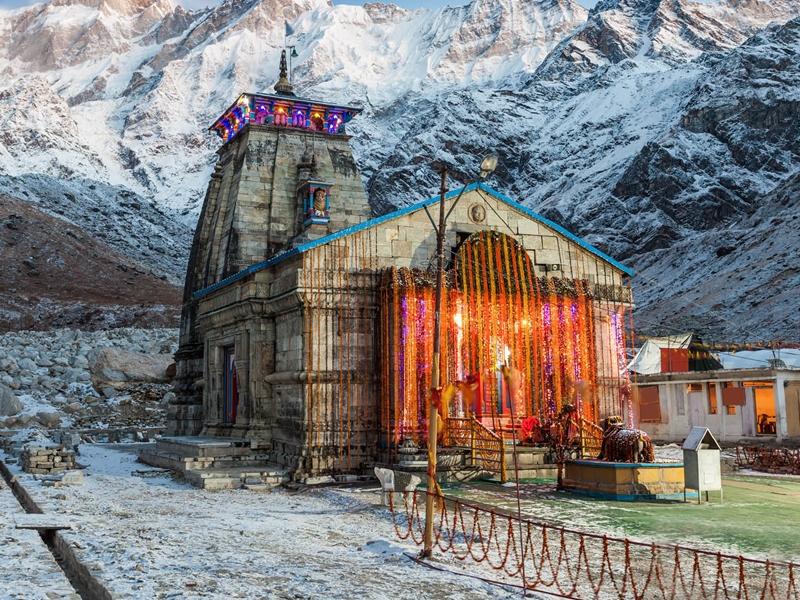 Badrinath Dham
The Badrinath Temple is dedicated to Lord Vishnu. It is situated at a height of 3,133 metres in the Chamoli district of Uttarakhand. The Charanpaduka, Vasundhara Falls, Neelkanth, Tapt Kund and Bheem Pul are some of the places that you can visit near the Chamoli district. It is open for six months every year between the end of April and the beginning of November. Badrinath has a lot of legend behind it which includes the Badrikaashram, Lord Narayan's Desire to Medidate in Badrinath, Tale of Nar and Narayana, The Origin of River Alaknanda and more.
Gangotri Dham
The virtuous River Ganges is the primary feature of Gangotri Dham in Gomukh, which is the source of the divine River Ganges. Gangotri town is a Nagar Panchayat in Uttarkashi district in the state of Uttarakhand, India. It is situated at a height of 3,100 metres in the Greater Himalayan Range.
Yamunotri Dham
Yamunotri is the source of the holy Yamuna River. Yamunotri Dham is one of the prime  pilgrimage destination for Hindus as it treasure divine Yamunotri river. Yamunotri Dham is the accommodation of Goddess Yamuna. Yamunotri Dham is situated at an altitude of 3,293 metres in the Garhwal Himalayas and located roughly 30 kilometers North of Uttarkashi,Uttarakhand, India.
Kedarnath, Badrinath, Yamunotri and Gangotri are nestled in the powerful mountains. Uttaranchal promises its tourist a visit full of fun and memorable moments. We find honoured  to found ourselves as a Car, Cab or Taxi Hire or Rental Service Provider for your chardham Yatra for lowest budget possible.