23 May
by Ankit Rana
Contact the best agent for Chardham Yatra taxi service and enjoy your tour!
When you are planning for a Chardhamyatra taxi service, the most crucial thing to consider is the mode of transportation from one dham to another. For every traveler, who visits the Chardhamyatra in Uttarakhand, proper planning is necessary to complete their tour without any problems. Such issues are dealt with easily through a reliable agent for the Chardham Yatra taxi service.
Making every traveler's life pleasurable in the mountainous region, the agents ensure to provide you with the best quality taxi services that smoothen your journey. Connecting with the best agent, Taxi Service in Haridwar, you can be assured of receiving promising taxi facilities with a comfortable ride and exemplary chauffeur services.
Things to consider before choosing your Chardham Yatra taxi service
If you are considering looking for the best Chardham Yatra taxi service then you ought to keep the following points in mind:
Before finalizing a particular transport agent for your tour, make sure to learn about their background. Conduct a thorough check to see if the track record provided by the company is correct or flawed. Also, consider checking if any previous complaints have been lodged against the company.
Another important aspect of choosing your agent for the ChardhamYatra taxi service is checking out user reviews. You need to think twice before checking the business or hiring them. The best way to learn about the professionalism of the business is by checking their user reviews. If the company is reliable enough, it will have tremendous recommendations from its users and various positive reviews as well. It is a green signal for you!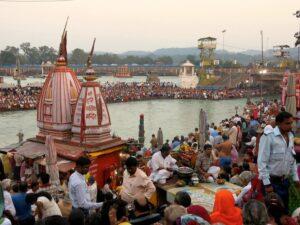 Flexibility of operations
When it comes to travelling, rigidity is a hazard. It can cause tremendous issues in your journey and might even hamper your entertainment. So you need to find a taxi service that is ready to provide you with flexible operation facilities. You ought not to plan your trip according to the operation hours of the car, rather the car availability should depend upon your requirement. It gives you the feel and freedom that is necessary for your enjoyment.
Needless to say, it is one of the most relevant and important factors for you to consider. The pricing of your agent for the ChardhamYatra taxi service should not go over your budget. Although it is a tour that you will not take every day or even every year, you might not be ready to spend every single penny you have. Choose an agent that is affordable but does not compromise on the quality of taxi services provided.
When you are planning for your trip to Chardham, it is evident that you do not consider the changing weather of the area. Once you start your journey, you might wonder if you have done the right thing or not. It is always better to contact your agent in advance and ask them for a customized plan for your trip. The plan or service should revolve around your planning or any changing needs.
Taxi service in Haridwar- Best agent for Chardham Yatra taxi service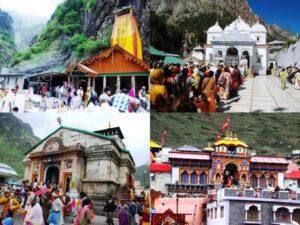 Fulfilling all your needs and keeping in mind every requirement of yours, the Taxi Service in Haridwar has emerged as the best agent for the ChardhamYatra taxi service. Being affordable, convenient and traveler-friendly, the agent ensures to give you a memorable and wonderful transport service through its efficient and comfortable cars.
Plenty of fleet options are available for you to choose from. It is up to you to consider what car is best suitable for your tour. The reason behind selecting a particular car might be many, some of them are:
You might have a restricted budget for transportation.
Your ChardhamYatra taxi service is not your priority throughout the tour.
The number of people traveling with you might vary from 2 to a group of 10.
You need a driver to conquer the mountainous regions successfully.
Your preference to travel- comfort, luxurious and spacious.
At Taxi Service in Hardiwar, you are greeted with the best of the services and convenient quality that makes your tour exciting and memorable in every possible way. Understanding the need of the travellers, the agent shapes their services and provides excellent customization options, considering it's your tour and you need to enjoy every moment of it.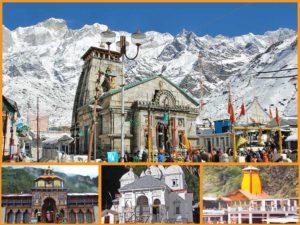 Rather than feeling the rush, you ought to enjoy the yatra so that when you come back home you feel rejuvenated and refreshed. With a reliable agent for ChardhamYatra taxi service by your side, it is possible in every way.
Contact the best agent and make your journey to Chardham an enjoyable one. Don't forget that the nature of the region is calling you to enjoy every moment, missing out on the opportunity might be a regret for you.
Leave all your headaches behind, let the experts handle your travel and make sure your tour covers everything you ever desire. The experts are just a call away!
For more information visit:- Best taxi service in Haridwar, Low Budget Taxi Service, Book a local taxi in Haridwar, Taxi service in Haridwar for Kedarnath, Tempo traveller in Uttarakhand tour, Char Dham yatra by own car, Uttarakhand tourism spot by car rental, Taxi Booking in Haridwar, Affordable taxi rental service for Chardham Yatra.
for details, you always can visit our website:- Badrinath Auli tour packages, Kedarnath temple tour packages, Gangotri temple tour packages, Yamunotri tour packages. Haridwar Car Service.